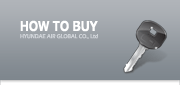 | | | |
| --- | --- | --- |
| | Office Hour 09:00~18:00 | |

Korea Head Office
Mobile
82-10-5272-8066
Phone
82-2-2244-2311
FAX
82-504-091-9888
E-mail
koreaalex
@hanmail.net

Welcome to use our Direct Sales Service! KoreaAlex.com holds the largest number of vehicles in Korean used car market. We provide reliable sales service, quality guarantee and shipping agent service for buyers all around the world.



1.Search

Search from our inventory to choose your cars. Send us your inquiry if you want to know more details about specific vehicles.






2. Order

Click button "Inquire about this vehicle" and send us your order. We will reply as soon as possible to confirm the availability of the vehicle and make sure with you about the price, terms of payment as well as shipping details.






3. Prepayment

You will receive our Proforma Invoice by fax. Pay 100% of the total amount (or 50% if the total amount is over 20, 000USD) within 3 days after receiving P/Invoice, otherwise the booking of the ordered vehicles will be automatically cancelled.






4. Delivery

After you fulfill the whole payment, we will ship the vehicles within two weeks and you will receive our fax of the copy of Commercial Invoice, Packing List and Bill of Lading. You will receive all the original documents by fastest airmail.